A curious travel brochure has been making the rounds in Dalayan bars. Here's one that was recently picked up in Newport: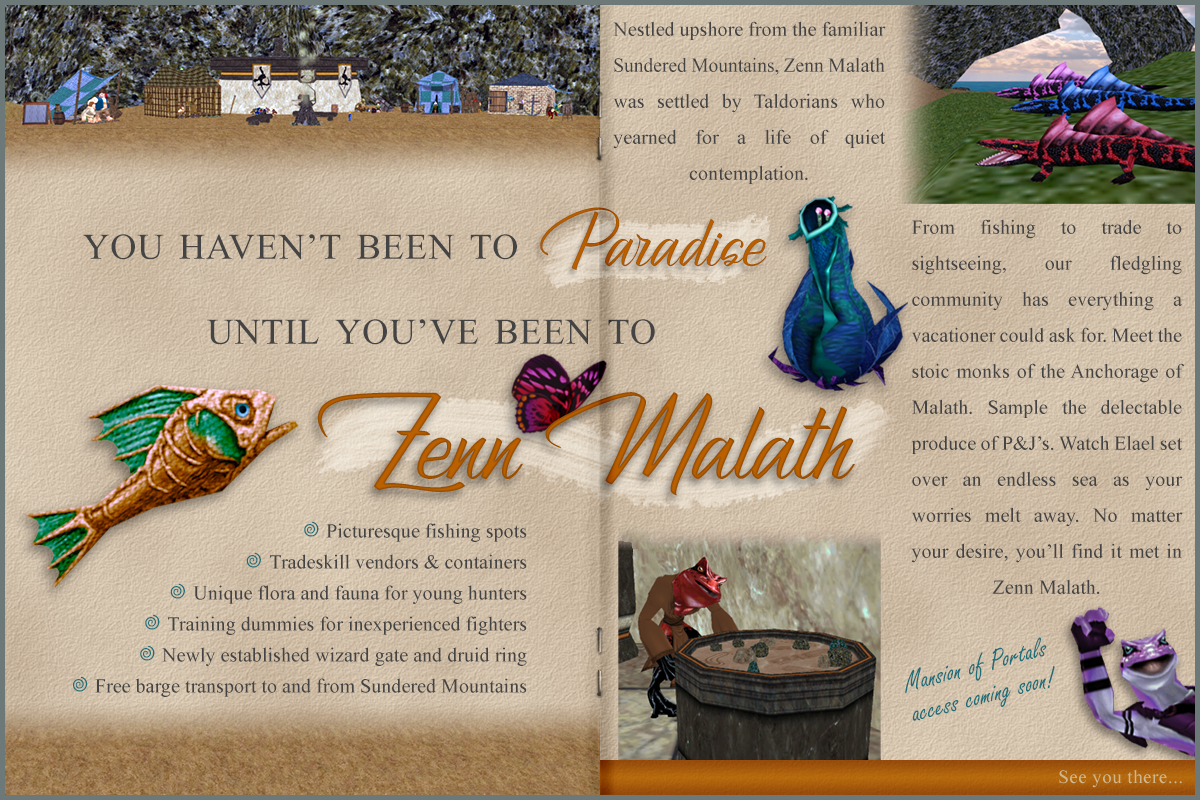 Rumors tell that a new way of life has taken hold among some Frogloks. Choosing to honor Malath through stoicism and martial arts, these Frogloks embraced monkhood and founded a sister city to Sadri Malath where they could pursue their meditations in peace. They named that sister city Zenn Malath.
Shortly after its founding, however, a commercial boom drew considerable attention to their new settlement. Word of its idyllic seaside scenery also spread quickly, bringing in visitors from all corners of Dalaya. Although this spotlight is not what the newfound Monk guild bargained for, they have come to live in harmony with the numerous outsiders who have grown fond of Zenn Malath.
==========
​
/salespitch off

Froglok Monks are now a thing! They can now be created like any other character via the character creation process.
Their hometown, Zenn Malath, is an oddball zone. Here is the non-lore gist of it:
Intended for levels 1 - 15, possibly slightly higher if you're patient.
All mobs have a unique mechanic to them; only one mob doesn't have a unique mechanic, and that is that mob's unique mechanic.
Caters specifically to the FRG MNK combo, though others will find a number of low-end quests and other amenities available to them.
A FRG MNK can theoretically earn an item for every slot (except Charm) by the time s/he leaves at level 15, including a number of [EXPABLE] items.
MoP access will be enabled later today; currently, you can zone out to MoP but not vice versa.
There is a riddle/scavenger hunt quest that may be of interest to high-level players; please do not post answers to the riddles to the wiki or forum for the time being. (Feel free to discuss them among yourselves in game.)
Post any questions, balance issues, or screenshots here. If you find a game-breaking bug, please let me know via petition or Discord chat.
Last edited: