Shards of Dalaya
Season 2 Event
Join us on
Friday, December 24th at 4:00pm EST
for our second Season Event. The season event will allow players to progress together through content for a limited time, earning exclusive rewards that can be transferred to standard play! Spend the next
nine months
shoulder-to-shoulder with your friends to earn your place on the
Leaderboard
!
How do I participate?
On Friday, December 24th at 4:00pm EST, everyone will be able to hail "The Registrar" in The Dream at level 1 to flag as a Seasonal Event character.
New or returning players be sure to check out our Installation Guide and Discord Community.
Haunted Zones
During your leveling experience, zones will become haunted by Marlow. Tormenting spirits will often bind to enemies in haunted zones, increasing their difficulty, but also rewarding players. All tormented mobs have a chance to drop Season Event currency. Rare spirits add powerful loot to their host.
Freeing spirits will unlock three purchasable rewards from the Season Event vendor.

All spirits count for one kill.
100 kills - Bloated Head - Slots: Head, Face - Effect: Illusion: Bloat (Worn)
200 kills - Nightmare Bangle - Slots: Wrist - Effect: Illusion: Bloat (Self)
300 kills - Torment Shard - Effect: Illusion: Bloat (Target)
New Zones Debuting
Filtration Chamber Six

The success of innovation...the erosion of time; the achievements of modern gnomish engineering. Underhill. Not many of the great cities of our time can boast as such. Still, many secrets of the "Old" Underhill remain long forgotten, buried in the remains of the past. Will the architecture of these first gnomes be discovered again? What dark secrets lie in wait for the ardent adventurer?
Filtration Chamber Six is the perfect starting zone for young gnomish adventurers seeking experience, exploration, quests, and most of all...gear! Intended for levels 5-30.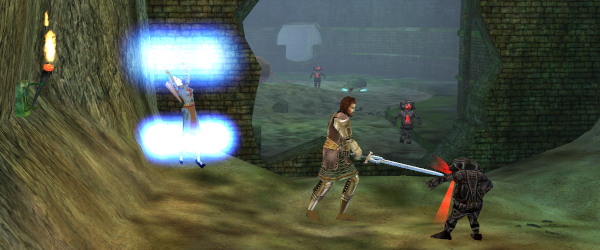 Morgue of Erudin

The City of Erudin. Home of the Erudites, scholars from far and wide, and bastion of knowledge. The people of Erudin treat their dead with respect, going as far as sealing away the morgue that houses them after burial. However, a recent outbreak of monsters within the morgue has led to Captain Utvoz calling for the aid of any brave and seasoned adventurers willing to lend a hand. Welcome to The Morgue of Erudin!
The Morgue of Erudin is an experience-focused dungeon for players to explore, designed for levels 35-50, with a level 50 (max. engage) Adept.
The River of Recess

The River of Recess, formerly not known to many, lies beyond the Darkwoods river and empties into the Rivervale waterfall. Some odd humanoid creatures have fled their homeland, settling down here in little encampments, hunting and fishing to survive. The Council of Innovation has also taken a liking to this place, founding a small settlement on the northern shore. Much awaits exploration.
The River of Recess is a custom built outdoor zone intended for players level 60+, with several quests and some boss encounters.
Planar Weapon Models
No matter when you raided throughout Shards of Dalaya's history, there are weapons that are iconic to you. Season Event players who progress to raiding can unlock planar weapon models by slaying the most powerful foe in each raid zone. These models are purchased from the Season Event vendor.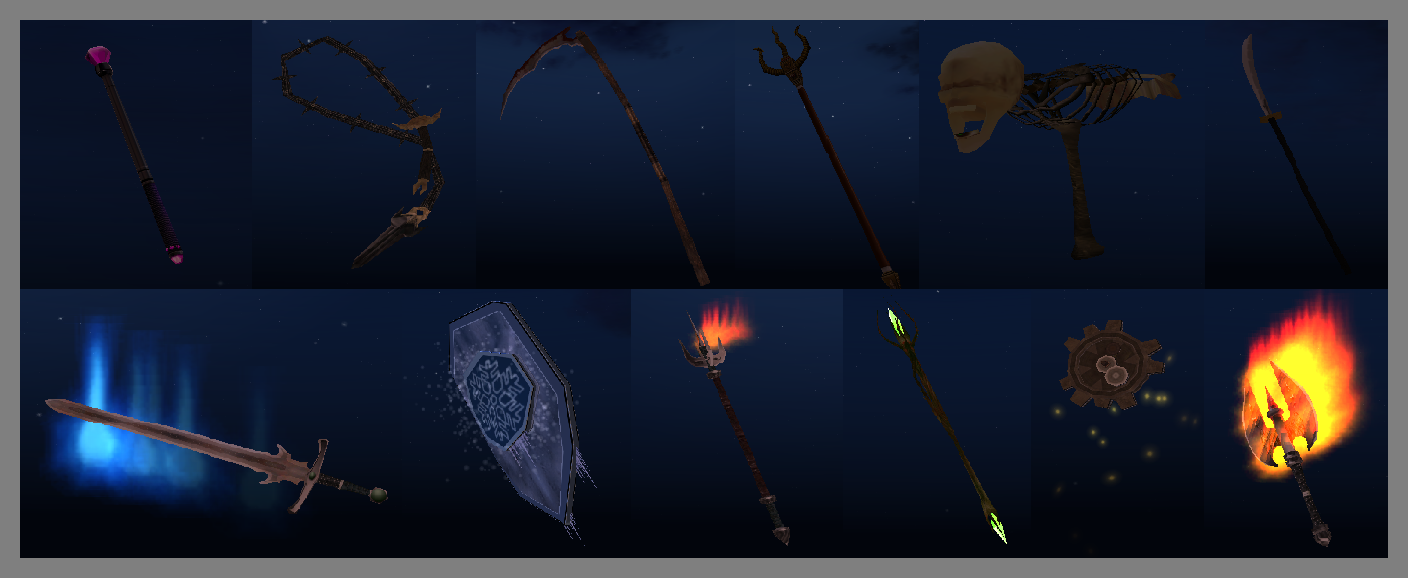 What
exclusive
rewards can we earn?
Players will earn Season Event alternate currency as described:

1 currency for leveling, levels 11 to 60.
5 currency for levels 61 to 64.
30 currency for gaining level 65.
1 currency per AA gained.
1 currency per completed quest, starting with the 4th completion.
1 currency per tradeskill skillup, starting with the 22nd skillup.
1 currency for each first time kill bonus.

A Season Event vendor can be found in major cities selling these items for the listed cost:

25 currency - Ribbon of Recognition (Season 2)

This consumable item will award the player with 20 / 15 / 10 / 5 / 0 fame. (Diminishing returns per character)

1 currency - Elixir of Minor Experience (10%)
2 currency - Elixir of Moderate Experience (25%)
4 currency - Elixir of Major Experience (50%)
Event specific weapon model tokens** (Displayed below)

Trading a weapon to the Season Event vendor will allow for the alteration of that weapon's model. Trading an altered weapon will reset the model and refund the token.
One-time rewards will be granted for the following:

50 Fame - The first player of each class to reach level 65. One reward per person.
75 Fame - The player who earns the most first time kill bonuses by season end.
75 Fame - The player who completes the most quests by season end.
100 Fame - The first player of each class level 65 Hardcore. One reward per person.
100 fame - The player with the highest tradeskill across all tradeskills by season end.

Season characters may use the #rewardsend command to send Season Event alternate currency or weapon model tokens to other characters to enjoy season rewards with characters in standard play! Characters must share the same primary email.

If you are logging in using EQEmu login server, your Season character must be on the same account for #rewardsend to work. We do not have access to this information.
Can I still play with people not in the Season?
Season Event characters will share a server with standard play, but cannot interact directly with characters outside of the event (Hardcoded).
Chat is shared!
Season Event characters will merge into standard play at the end of the season.
What changes can we expect from Season 1?
Hardcore Level 65 Race will be added to the leaderboard page.
There are no Season restrictions on content. Players may hunt adepts, gear up in the Requiems, or progress through Ikisith during Season 2.
The listsold system will now work for seasonal players, operating separately from standard play. All items will seamlessly transition to standard at the end of the season.
We must still respect the spirit of the rules. Cheaters will be disqualified, including but not limited to: finding and/or abusing ways to interact with non-seasonal characters.
Season 2 Weapon Models
1 Hand Slash - 50 Currency
2 Hand Slash - 100 Currency
Piercing - 50 Currency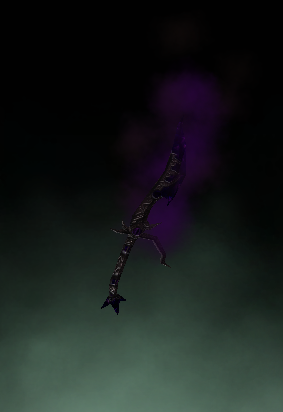 1 Hand Blunt - 50 Currency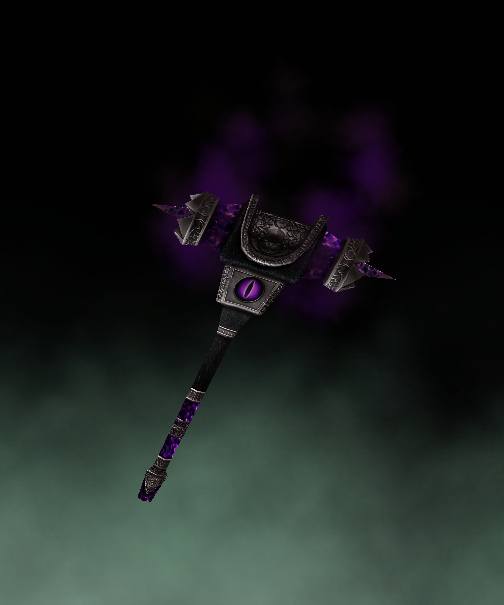 2 Hand Blunt - 100 Currency
Archery - 80 Currency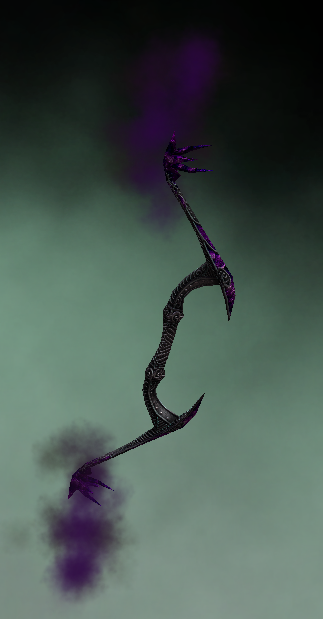 Shield - 50 Currency
2 Hand Pierce - 80 Currency
Hand to Hand - 80 Currency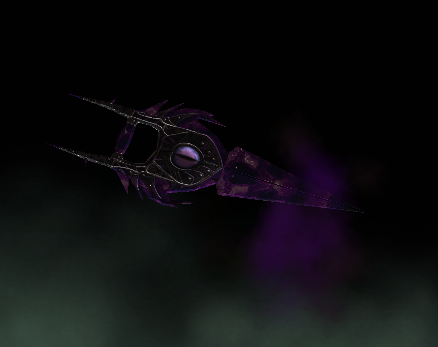 **Weapon Model Tokens are not lore.