Shards of Dalaya
Season 1 Event
Shards of Dalaya is proud to present an entirely new way to play!
Season Events
will allow players to progress together through content for a limited time, earning exclusive rewards that can be transferred to standard play! Spend the next three months shoulder-to-shoulder with your friends to earn your place on the
Leaderboard
!
How do I participate?
On Friday, December 18th at 4:00pm EST, everyone will be able to hail "The Registrar" in The Dream at level 1 to flag as a Seasonal Event character.
New or returning players be sure to check out our Installation Guide and Discord Community.
What
exclusive
rewards can we earn?
Players will earn Season Event alternate currency as described:

1 currency for leveling, levels 11 to 60.
5 currency for levels 61 to 64.
30 currency for gaining level 65.
1 currency per AA gained.
1 currency per completed quest, starting with the 4th completion.
1 currency per tradeskill skillup, starting with the 22nd skillup.
2 currency for each 100,000 exp first time kill bonus.
4 currency for each 200,000 exp first time kill bonus.
6 currency for each 400,000 exp first time kill bonus.

A Season Event vendor can be found in major cities selling these items for the listed cost:

25 currency - Ribbon of Recognition (Season 1)

This consumable item will award the player with 20 / 15 / 10 / 5 / 0 fame. (Diminishing returns per character)

1 currency - Elixir of Minor Experience (10%)
2 currency - Elixir of Moderate Experience (25%)
4 currency - Elixir of Major Experience (50%)
Event specific weapon model tokens** (Displayed below)

Trading a weapon to the Season Event vendor will allow for the alteration of that weapon's model. Trading an altered weapon will reset the model and refund the token.
One-time rewards will be granted for the following:

50 Fame or 50 Currency - The first player to reach level 65.
75 Fame or 75 Currency - The player who earns the most first time kill bonuses by season end.
75 Fame or 75 Currency - The player who completes the most quests by season end.
100 fame or 100 Currency - The player with the highest tradeskill across all tradeskills by season end.

Seasonal characters may use the #rewardsend command to send Season Event alternate currency or weapon model tokens to other characters on the same account to enjoy season rewards with characters in standard play!
Can I still play with people not in the Season?
Season Event characters will share a server with standard play, but cannot interact directly with characters outside of the event (Hardcoded).
Chat is shared!
Season Event characters will merge into standard play at the end of the season.
What are the restrictions for season 1?
Adepts are disabled.
Ikisith content is not accessible.
Requiem of Hate and Requiem of Fear are not accessible.
"Special" AAs may not be purchased.
Cheaters will be disqualified; ie. finding and abusing ways to interact with non-seasonal characters. (There should be none)
Season 1 Weapon Models
1 Hand Slash - 50 Currency



2 Hand Slash - 100 Currency



Piercing - 50 Currency



1 Hand Blunt - 50 Currency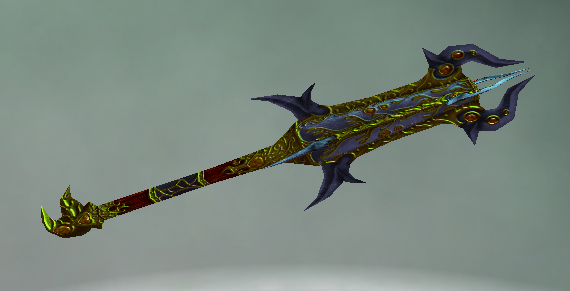 2 Hand Blunt - 100 Currency



Archery - 80 Currency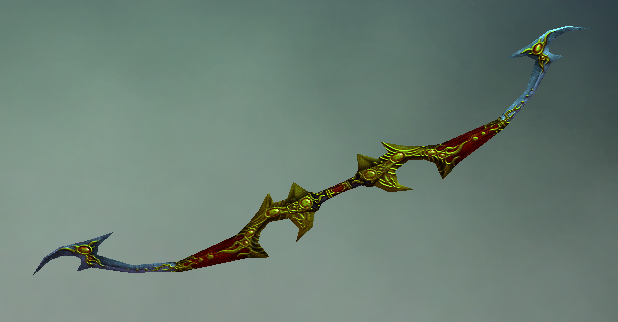 Shield - 50 Currency



2 Hand Pierce - 80 Currency

​
**Weapon Model Tokens are not lore.